SHOP Our latest selection of coaltown branded merchandise
SHOP Our latest selection of coaltown branded merchandise
Become a Coaltown Embassador with Our selection of 10 yea anniversay merchandise.
We have collaborated with our friends at Get A Grip Studio to create our 2023 limited edition t-shirt range.
Coaltown Wild
Flower Honey

Gwenyn Maes Chwarel bees live and thrive in an old Quarry Field in Carmarthenshire, kept by bee-keeping expert Dave Whiteley. It sits at the edge of a genuinely stunning meadow on Penlan Farm near Carmarthen. There, shielded by woodland, lies a secluded bluebell-strewn haven, where Gwenyn Maes Chwarel, The Quarry Field Bees, blissfully make his small batch single source honey.
Rural Kind x
Coaltown Haversack

Inspired by a 1940's World War II Haversack owned by Scott's grandad, This bag has been handmade in collaboration with local bag maker Mike, founder of Rural Kind. Constructed using traditional materials including Heavyweight Scottish 22oz waxed canvas. This bag is designed to hold your on the go brewing kit, with a rugged contruction that will last years to come.
Elevate your daily coffee ritual with our new Coaltown x Pembrey Pottery Handmade Ceramic Mugs. Crafted in collaboration with Pembrey Pottery's resident potter, Graham Newing, these limited edition cups have been individually thrown and numbered, to create an organic, comfortable form that suits both espresso and filter brew methods.
Coaltown
Copper Enamel Pin

The second edition of our signature copper pin is here. The perfect pin for the Coaltown ambassador. polished stamped copper pin with black enamel inlay.
Our Coaltown bar towels are perfect for taking care of your home or commercial espresso machine. They work best dry or slightly damp and will help to keep your coffee equipment and accessories clean. Perfectly sized as a preparation pad they also help absorb water or coffee spillages.
Our collaboration range of thermo products with Miir
Our box sets make the perfect gift for coffee lovers, packaged in our limited edition trio box design.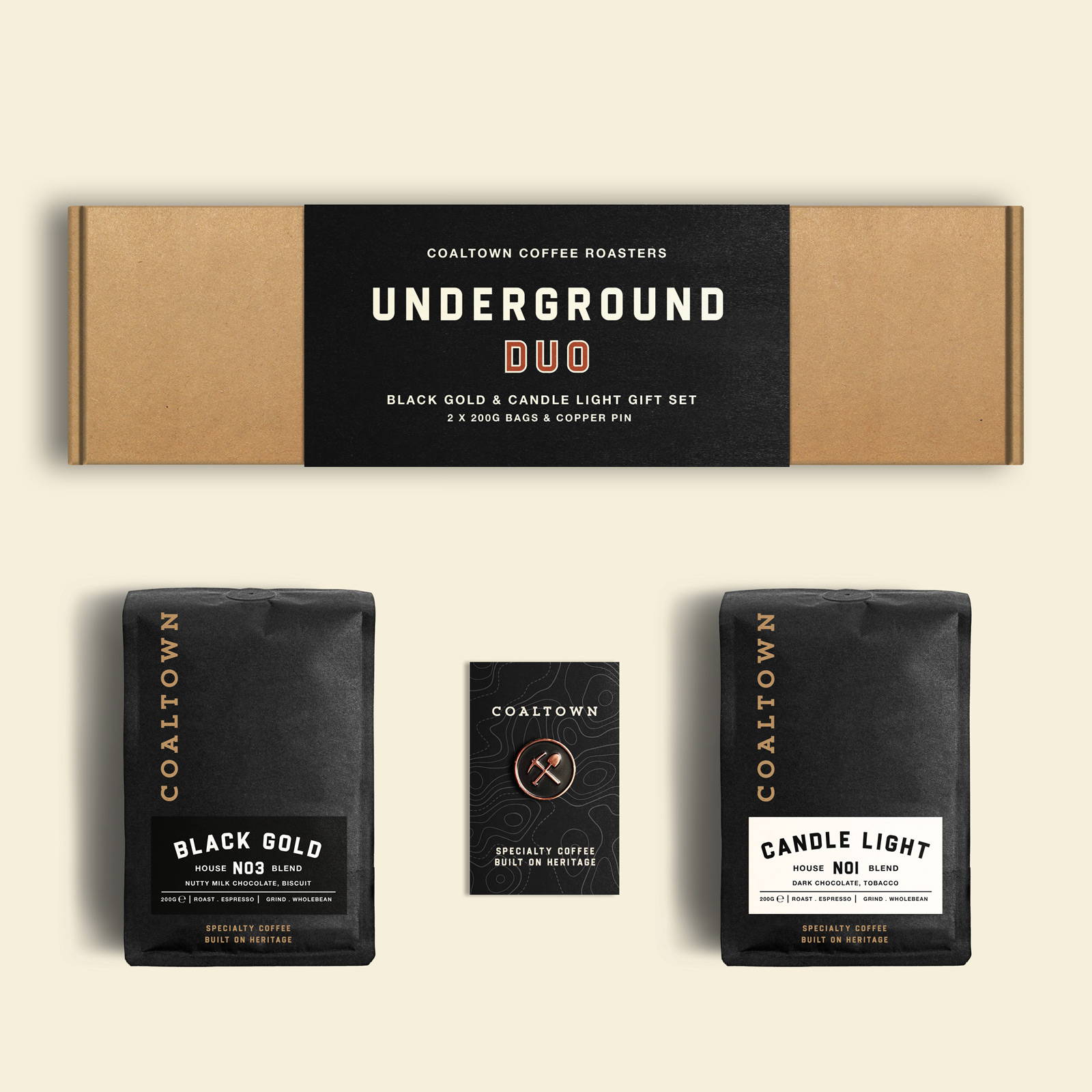 The Underground Duo Gift Box pairs our two key espresso blends Black Gold and Candle Light. This box contains a 200g bag of each blend, plus our Coaltown copper enamel pin. This gift box is great way to try our key coffee blends and a great starting point if you're new to our coffee.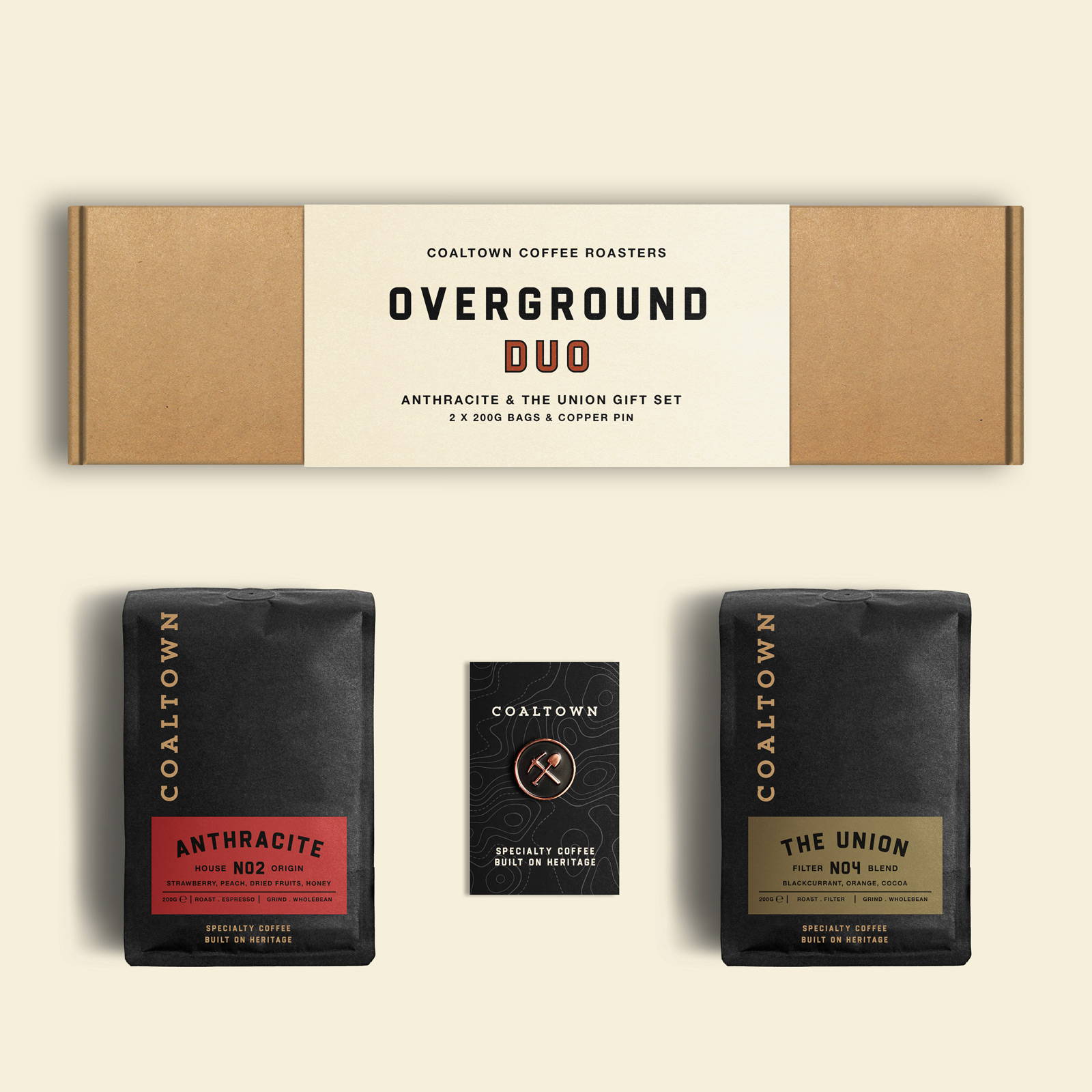 The Overground Duo Gift Box has been created to celebrate the diversity of coffee, pairing two unique coffees that we feel demonstrate the unique profiles and taste notes that coffees from different growing regions across the world can create. A great gift for specialty enthusiasts.